Shopping Cart
Your Cart is Empty
Thank you for your business!
You should be receiving an order confirmation from Paypal shortly.
Exit Shopping Cart
Thanks for visiting my web site.
Auto Tech Line (ATL) is a well established independent Renault mobile technician that has built up an enviable reputation over the last 20 years. We pride ourselves on our commitment to provide a professional and speedy service at all times, whilst maintaining the highest quality of work.
Auto Tech Line offers a rapid and reliable 24 hour emergency repair maintenance and locksmith service to the general public and local garages alike. Because we come to you we guarantee no more waiting around in garages. Our mobile service is available to you anywhere in and around the East and South East London area. We are committed to providing the very best service available in Trust, Experience & Knowledge.
At ATL we provide you with reliable car servicing and the security of knowing that the mechanic working on your vehicle is fully trained and qualified to service your car.
ENGINE, automatic gear shifting,
Air conditioning system,
SRS,
ABS, ASR, MPL,
GM, IMMO,
KEYLESS GO system,
Key /card programming
Diagnostic and ECU
programming
at you door steps.
Door 2 Door servicing
Call us now or
0795 1029420
CLIO ESPACE GRAND SCENIC KANGOO LAGUNA MEGANE MASTER MAXITY MEGANE SCENIC MODUS SCENIC TRAFIC TWINGO
Renault Clip Diagnostic Test
New update renault clip software 2016
we can reset and Virginised
Fully Reset Unit
Decoded to a factory condition and reprogramming
EDC15C3 (both CAN-BUS and WIRE immo systems) - Read/Write EEPROM, Read/Write FLASH, Clear Immo Code

EDC15C13 - Read/Write EEPROM, Read/Write FLASH, Clear Immo Code

SIRIUS 31H - Read/Write EEPROM, Read/Write FLASH, Clear Immo Code

SIRIUS 32[N] (both CAN-BUS and WIRE immo systems) - Read/Write EEPROM, Read/Write FLASH, Clear Immo Code

SIRIUS 34 (both CAN-BUS and WIRE immo systems) - Read/Write EEPROM, Read/Write FLASH, Clear Immo Code

SIRIUS 35 - Read/Write EEPROM, Read/Write FLASH, Clear Immo Code

EMS3132 (both CAN-BUS and WIRE immo systems) - Read/Write EEPROM, Read/Write FLASH, Clear Immo Code

EMS3134 (both CAN-BUS and WIRE immo systems) - Read/Write EEPROM, Read/Write FLASH, Clear Immo Code

SID301 - Read/Write EEPROM, Read/Write FLASH, Clear Immo Code, Clear IMPACT DETECTED, Read stored mileage

SIM32 - Read/Write EEPROM, Read/Write FLASH from HD64F7055, Clear Immo Code

SAFIR / SAFIR2 / SFR200 (35 / 55 pin connector) - Read TMS374 EEPROM, Clear Immo Code (car runs without immobilizer code)

IAW 6R.20 - Read/Write TMS370 EEPROM

IAW 6R.30 - Read TMS370 EEPROM, Clear Immo Code (car runs without immobilizer code)
LAGUNA III (2007-2015) - KeyCard Programming, Change VIN, Reset BCM to VIRGIN

LATITUDE (2010+) - KeyCard Programming, Change VIN, Reset BCM to VIRGIN

CLIO III / MODUS - Key Programming, Change VIN, Learn ECM in protected mode

CLIO III - Card Programming, Change VIN, Reset UCH to VIRGIN

MASTER III (2010-) - Key Programming, Change VIN

WIND (2010-2013) - Key Programming, Change VIN, Learn ECM

TWINGO II (2007-2013) - Key Programming, Change VIN, Learn ECM

TWINGO (2001-2006), LOGAN (2004-2008), SANDERO I, THALIA, SYMBOL - Key Programming, Change VIN

LOGAN, SANDERO, THALIA, SYMBOL (2008-2012), Duster (2010-2012) - Key Programming, Change VIN

MEGANE III / SCENIC III (2009-2015) - Card Programming, Change VIN, Reset BCM to VIRGIN

KANGOO II (2007-2012) - Key Programming, Change VIN

KANGOO I, TRAFIC, MASTER, VIVARO, MOVANO ('07-) - Key Learning, Change VIN

CLIO II Ph2, KANGOO, TRAFIC, MASTER, VIVARO, MOVANO (-'07) - Read/Write EEPROM 93C66, Key Learning, Change VIN

INSTRUMENT CLUSTER for SCENIC II ('04-'08) - Wake-Up by CAN-BUS for repair or to check mileage, Change language and units, Change VIN

MEGANE II, SCENIC II, MEGANE II Ph2, SCENIC II Ph2 - KeyCard Programming, Change VIN, Reset UCH to VIRGIN

LAGUNA II, ESPACE IV, VELSATIS, LAGUNA II Ph2, ESPACE IV Ph2, VELSATIS Ph2 - KeyCard Programming, Change VIN

SIEMENS UCH for MEGANE/SCENIC ('98-'02) - Read/Write 705B32 EEPROM, Read/Write configuration, Learn Keys

SIEMENS IMMOBILIZER for ESPACE III Ph1 (1996-1998) - Read/Write 68HC05B16 EEPROM, read transponder data

INSTRUMENT CLUSTER for ESPACE III (1998-2002) - Reset odometer, Erase RF remote programming by instrument cluster connector

VALEO IMMOBILIZER for LAGUNA I Ph2 (1998-2000) - Read transponder data, Configure, Reset to VIRGIN

VALEO BII for ESPACE III - Read/Write (9)08AZ60 EEPROM, Read/Write mileage, Clear for Replacement, Read transponder data, Emergency Startup
Renault Megane and scenic
Renault Laguna and Espace
RENAULT Steering Lock DECODED Reset Virginised
MODUS / CLIO III ELECTRIC POWER ASSISTED STEERING (TRW DAE/PAS) - Clear Immo Code, Change VIN by OBDII
Original Valeo Fully Reset Unit Plug&Play
Decoded to a factory condition and no reprogramming required
Tested and Working with 12 months warranty
Fits Renault models from 2002 e.g. Megane Scenic Espace Clio Captur Laguna 2
Once the unit is fitted it will retrieve a unique code from the vehicle and can be used only on that vehicle
The item has been completely disassembled, cleaned and examined for wear and breakage
Worn out or non-functioning components have been replaced with new or rebuilt components
It is a properly rebuilt automotive part with unlocked PCB and a brand new motor fitted
Renault Electaric repair and service
Renault mechanic repair and service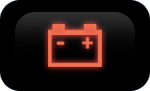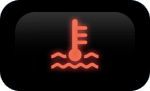 Thanks for all you feedback
Korean Martial Art
WTF Olympic Taekwondo
Kukkiwon Taekwondo
/