Shopping Cart
Your Cart is Empty
Thank you for your business!
You should be receiving an order confirmation from Paypal shortly.
Exit Shopping Cart
Renault Car Repair, East London, Southeast London , North London, West London




Renault service and repairs
Renault Maintenance Service
Get your Renault vehicle inspected and serviced by us
Vehicle servicing is carried out to ensure that your car operates reliably and efficiently and is maintained to maximise the life span of the vehicle. Avoiding any service leads to undue stress on vehicle components which can in turn lead to expensive and inconvenient breakdowns. At the very least, it will result in increased fuel consumption and carbon emissions. Auto Tech Line carry out engine a general car service using the manufacturer preferred oil and filter, spark plugs and an overall engine diagnostic for efficient fuel consumption and optimal power. Keeping your vehicle regular servicing can reduce the wear and tear is inevitable and if it isn't dealt with it can produce major issues for your vehicle, Which will incur major repair costs or render the vehicle un-roadworthy. You could even face devastating consequences if any critical components like braking, steering or suspension is involved. A general car service will help to prevent the above from occurring as your mechanic can pick up any potential problems before they become a hazard. While not only saving you money in the short term, it will also save you money over the long run as your car will be running at optimal efficiency keeping your fuel bills low!
Being a mobile mechanic there are many services I can offer at your home, or place of work these include:
Full Mechanical repair service:
Timing Belt changed,

Brake pads and disc, Engine servicing,

EGR Valve

Fuel pump and injector

Servicing.

Computer Diagnostics.

Brake work.

Electrics repair.

Suspension.

Alternator.

Battery
BRAKING SYSTEM

Anti-lock braking system where applicable:-

Brake Warning Lights Master cylinder,

Servo Unit

Hydraulic Pipes

Hydraulic Brake

Brake Discs,Brake Drums,Brake Pads

Handbrake Linkage

Hydraulic Fluid Loss

Light Operation

Steering Rack Condition

Steering Mountings

Steering Play

Renault Steering Performance

- Left to Right Full Lock:-

Wheel Bearing Condition and Play

Steering Rack Gaiters
However there are some works in which I will need to remove your vehicle and take to my base garage due to the works complexity, time issues or safety implications.
These works include:
MOT.
Engine Replacement.
Gear Box.
Clutch.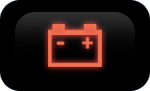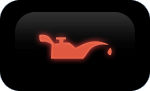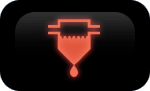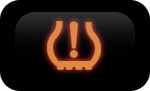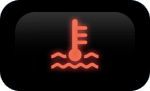 Renault mobile mechanic in london

mobile auto electricians

Renault immobiliser fault repair

renault megane and scenic key card fault

renault lost car keys replacement

Renault ecu diagnostic and programing

car diagnostics technician

Renault key card programing

car repairs technician

renault car and van engines repair

renault engine and gearbod diagnostics

diesel fuel injection

mobile mechanics

brakes & clutches

renault van repairs

car alarms,immobiliser and engine non start

car brake

Renault mobile mechanic

Renault garage
mobile car electrics in north london

car windows repair and replacement

engine parts supply and replacement

fuel injection testing and coding

fuel injection engineers

garage services

mobile car and van repairs

mot testing in east london

oil change and full service

petrol engines specialise

Renault uch programing

Renault window regulator

Renault steering lock

Renault computer testing

Renault mobile technician in north london

renault scenic key card replacement

renault megane key card replacement

renault laguna key card replacement

renault clio, trafic and master key supply
/